Last Updated: July 15, 2017
A new feauture was added to TheTechSlugs archives section which allows users to make corrections on cash apps/sites and earn 250 points for each correction.
Steps to Earning
If you come across an error in the archives section, simply scroll to the bottom of the information table until you see this:

The link will take you to an archives correction page. The username and app/site you came from will be automatically filled in. Simply pick one of the valid correction options and submit!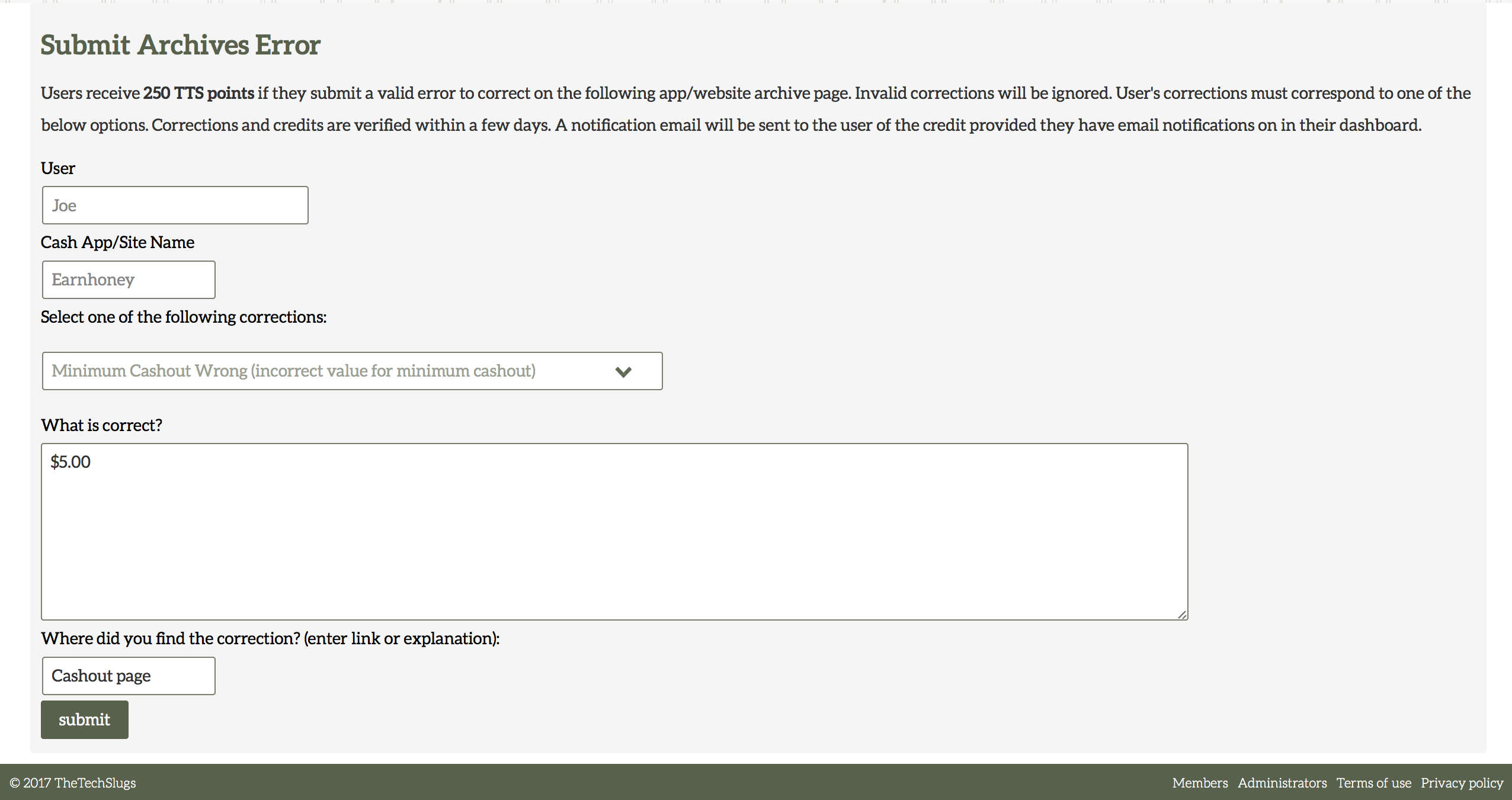 It will typically take a few business days for you to receive the points. If the correction is invalid, you will receive no points. Users making corrections that earn points will also be notified by email when they receive points if they have notifications on in their TechSlugs profile.