Back to archives
Overall User Rating
Votes: 1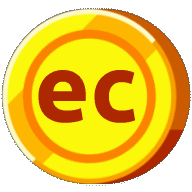 General
Name:
EarnCrypto
Online?
Joe's Routine?
Earning
Passive?
Earning Type:
jack-of-all-trades
Minimum Cashout:
none
Earning Limit Per Day:
no set amount
Accounts Per Household:
1
Accounts Per Person:
1
Devices Per Account:
no set amount
Rewards
Currency:
cryptocurrency
Conversion:
none
PayPal?
Amazon (US)?
Bitcoin?
Payment Reports:
Users Paid: 66.67%
Users reported being paid: 2
Users report not being paid: 1

Payment Time Reports:
Average Payment Time: 3.0 days
Votes Received: 3
"No set amount" simply means a limit is not stated by the developer.
Notice an error? Submit errors to us here and earn 500 points upon validation!